 Announcement 'Weekend van de Wetenschap' on October 8th
11 September 2023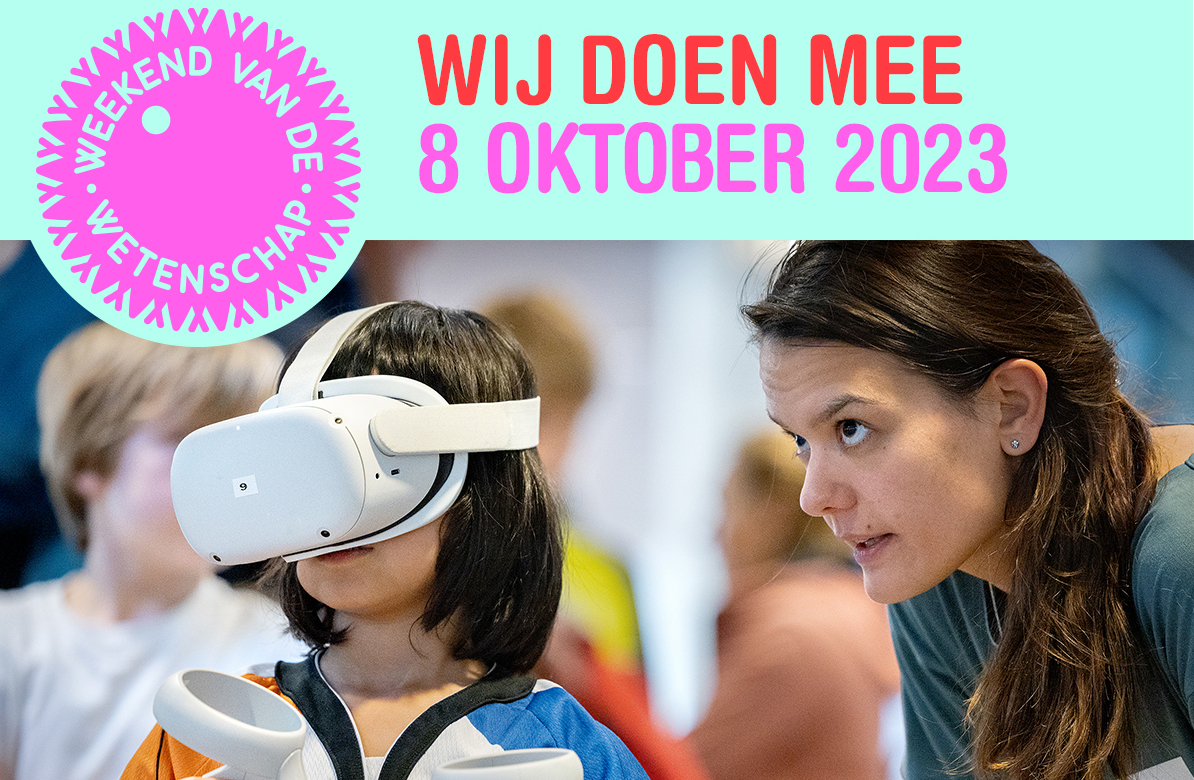 Science is everywhere and always around us, sometimes without us even realizing it. But how much do we actually know about the science behind our daily lives?
On October 7th & 8th, 2023, it's time for 'het Weekend van de Wetenschap'. A weekend during which everyone throughout the Netherlands can take a behind-the-scenes look at various organizations and institutions in the fields of science and technology.
The Netherlands Institute for Neuroscience is participating as well! On Sunday, October 8th, you can find us in the theater hall at the NEMO Science Museum in Amsterdam from 11:00 AM to 5:00 PM. Come by to discover more about the mysteries of our brains (target audience: 8-14 years old).
'Weekend van de wetenschap' is a free festival for young and old, featuring scientists, exciting experiments, captivating lectures, and inspiring discoveries. Keep an eye on the website www.weekendvandewetenschap.nl for more information about the campaign and the full program.
Register here for free: https://www.nemosciencemuseum.nl/nl/wat-is-er-te-doen/activiteiten/weekend-van-de-wetenschap/weekend-van-de-wetenschap-nemo/
Support our work!
The Friends Foundation facilitates groundbreaking brain research. You can help us with that.
Support our work